Contrary to popular belief, easy readers are not just for emerging readers. Easy readers are a great source of fun characters, simple storylines and engaging illustrations for toddlers as well. Many early level easy reader books feature the same enlarged font and simple sentence structures as picture books. The difference with easy readers is that most follow a slightly more complex storyline, allowing your child's vocabulary and reading comprehension to develop. They can also practice their fine motor skills turning the pages of these books. This is a wonderful way to sit together, reading and pointing out aspects of the story, or particular illustrations to further expand on the story. You can also find many easy readers featuring stories on beloved TV characters like Daniel Tiger and Curious George. This is a great way to keep these characters in your toddler's life while keeping the TV turned off at the same time.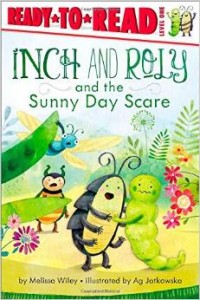 Inch & Roly and the Sunny Day Scare, by Melissa Wiley/illustrated by Ag Jatkowska (2014 Easy Reader finalist): Roly and her friends try to identify an object they find in the garden, but it could be anything! A hill, a tunnel or even a snake! With fun rhymes, and vividly illustrated characters, toddlers will have fun learning about different insects and guessing to see what the mysterious object actually is.
---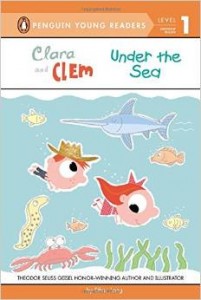 Clara and Clem Under the Sea, by Ethan Long (2014 Easy Reader finalist): Join Clara and Clem as they take a dip into the sea. The simple rhyme is engaging and the illustrations are brightly colored and eye-catching. This is a cute book for any toddler with an interest in fish and underwater life.
---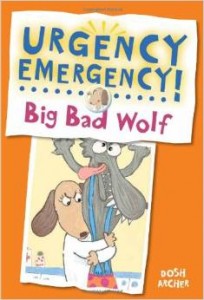 Urgency Emergency: The Big Bad Wolf by Dosh Archer (2013 Easy Reader winner): As a refreshing update to an old classic, this easy reader provides comical illustrations to tell the story of what happens to the Big Bad Wolf after he swallows Little Red Riding Hood's grandmother. The quick and easy text does a good job of keeping the suspense of this story in an upbeat way.
---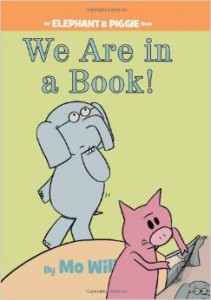 We Are in a Book, by Mo Willems (2010 Easy Reader winner): Beloved best friends Elephant (Gerald) and Piggie discover that they are in a book and are very anxious about how their story will end. Hilarity ensues once the main characters find out that someone, a "reader" is reading their story! From here, they provide a number of prompts to the reader to make the book more engaging and interactive. This is a wonderful meta-fiction story for toddlers, particularly encouraging print motivation. With the final ending of "will you read us again?" you'll hear your toddler begging "Again! Again!"
---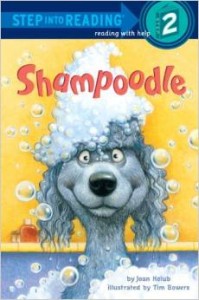 Shampoodle by Joan Holub/illustrated by Tim Bowers  (2009 Easy Reader finalist): A simple trip to the dog groomer turns into a messy adventure when a group of cats come racing through the shop. This book is full of engaging rhymes and silly illustrations to entertain a toddler as well as help introduce and expand on vocabulary. This will be particularly fun for kids who have a dog or cat as a pet at home.
---
— Nari Ferderer, Ready, Set, Read