I've had the pleasure of serving on the Cybils periodically from 2006 through 2014. Whether I've been on round 1 or 2, I've always discovered a wonderful new book or author that I continue to share with my family, friends, and those kids who I help when I volunteer in the elementary school library. Every book can't be a winner, or even a finalist.
Some of these books were dearly loved by me and other panelists, yet just didn't make the cut for one reason or another, yet I'm so glad that I had the chance to read them.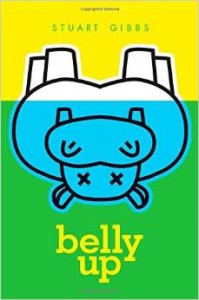 Stuart Gibbs (Belly Up!, Middle Grade Fiction Finalist 2010) – Stuart Gibbs is practically a household name these days, but his first middle grade novel took us by storm. At the time, I shared it with my daughter, but it was one that I saved to introduce to my son when the time was right as well. Because of our love of this Cybils finalist, he's read many more of Gibbs' middle grade novels.
---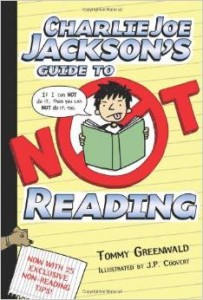 Tommy Greenwald (Charlie Joe Jackson's Guide to Not Reading, Middle Grade Fiction nominee, 2011) – Though it didn't quite make the cut as a finalist, my daughter and I thoroughly enjoyed this nominee when it was released, and I've recommended this book and its sequels to many kids and parents. I was thrilled last month when a student was looking for the second book in the series after I had suggested the first.
---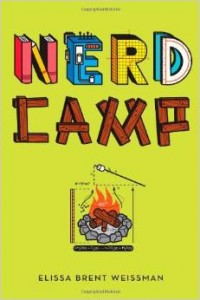 Elissa Brent Weissman (Nerd Camp, 2011 Middle Grade Fiction Winner) – Since falling in love with this title, reading it with my daughter when it came out, my son and I have continued to share every new release as a mother-son read aloud. There is nothing I love more than sharing a laugh with my kids while we are reading together.
---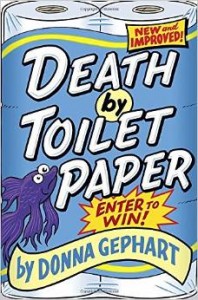 Donna Gephardt (Death by Toilet Paper, 2014 Middle Grade Fiction Finalist) — Reading this novel last year reminded me how much I enjoyed her earlier title, How to Survive Middle School, a 2011 nominee. Since my son is starting middle school next year, it will be a perfect summer read for him. I've promised him it's not quite as sad as Death by Toilet Paper but contains the same humor and heart.
---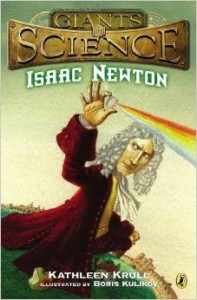 Kathleen Krull (Isaac Newton, Middle Grade/YA Nonfiction Finalist 2006) – 5th grade is the year that students at my son's school have to read across different genres. Nonfiction, and specifically biography, is on the list, so I recommended he check out the Giants of Science series. He's read several, and not just to fulfill the quota!
– Jennifer Donovan, 5 Minutes for Books