School is almost out – time to make your summer reading lists. Whether you have a preference for audio books or you want to see what all the fuss is about I've got you covered! When I was a round one judge for the 2013 Cybils I was thankful that audio books were an acceptable way to "read" the nominees, and I've listened to many of 2014's finalists as well. I'm sharing some of my favorite Cybils listens from recent years plus a few "classics". So, pack your earbuds (and your sunscreen) in your beach bag and consider listening to the Cybils this summer.
Gabi, a Girl in Pieces by Isabel Quintero (2014 YA Fiction Finalist) – Gabi is a high school senior who has a lot of pressure in her life and tries to make sense of it all through her poetry. The voice, the journal style, and the humor made this book a breath of fresh air. Kyla Garcia reads the audiobook and gives a strong, charismatic performance.
---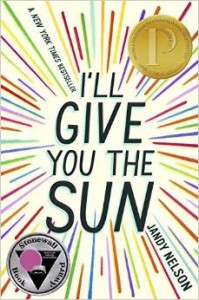 I'll Give You the Sun by Jandy Nelson (2014 YA Fiction Finalist) – You may have read this very popular award-winning book already, so why not give it a "re-listen?" I'll Give You the Sun is the story of twins who have a falling out and need to work through the past in order to heal. The alternating pov is brought to life with two narrators – Julia Whelan and Jesse Bernstein.
---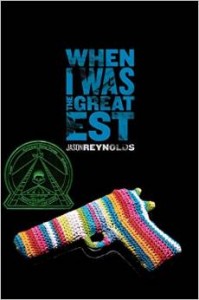 When I Was the Greatest by Jason Reynolds (2014 YA Fiction Finalist) – This touching debut is about friendship, family and boxing. The audiobook is read by J.B. Adkins and he reads with a lot of personality and emotion. You feel like you are right there in Bed Stuy with Ali, Needles and Noodles.
---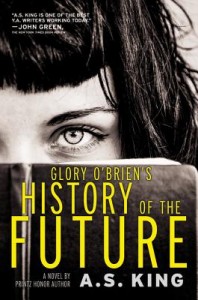 Glory O'Brien's History of the Future by A.S. King (2014 YA Speculative Fiction Finalist) –In this book, Glory drinks the remains of a bat and sees the past and the future in the eyes of everyone she comes across. Christine Lakin reads the audiobook and her natural delivery makes King's words shine.
---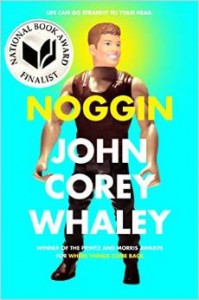 Noggin by John Corey Whaley (2014 YA Speculative Fiction Finalist) – Noggin is about a boy who gets a new life and a new body after losing his own to leukemia. Kirby Heyborne performs the audiobook and really gets into Travis' head (so to speak)- he conveys all of Travis' mixed emotions.
---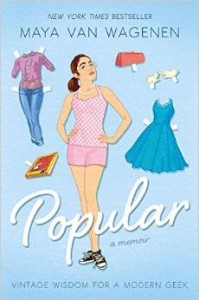 Popular: Vintage Wisdom for a Modern Geek by Maya Van Wagenen (2014 YA Non-Fiction Finalist) – A teen follows the advice of a 1950s popularity book and applies it to her own high school experience. This heartwarming book is a good one to read to prepare for the new school year, and Amber Faith makes you feel all the highs and lows of this eventful year in Maya's life.
---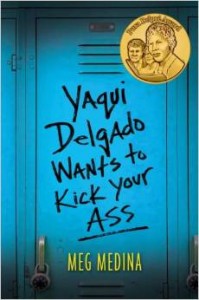 Yaqui Delgado Wants to Kick Your Ass by Meg Medina (2013 YA Fiction Winner) – This standout book focuses on bullying, family, body image and culture. Narrator Roxanne Hernandez makes you feel an emotional connection to Piddy's story and gives even more weight to Medina's powerful words.
---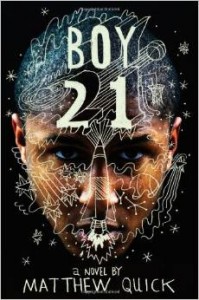 Boy21 by Matthew Quick (2012 YA Fiction Finalist) – Boy21 had its audiobook debut in 2014 and it's a great pick for reluctant readers. It's a touching read about friendship, basketball, Harry Potter (and outer space!) Ben Lukens reads the audiobook and makes each voice sound distinctive, even using an alien voice at times for Boy21.
---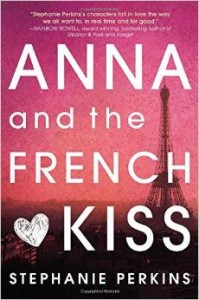 Anna and the French Kiss by Stephanie Perkins (2011 YA Fiction Finalist) – Anna leaves her Atlanta home to attend her last year of high school in Paris. She falls for Etienne St. Clair, sharing movie dates and other Parisian adventures, though he has a girlfriend. Maybe you've already read this rom-com YA classic, though I recommend re-experiencing it through audio– maybe you'll notice something new. Kim Mai-Guest does a good job with the voices and accents.
---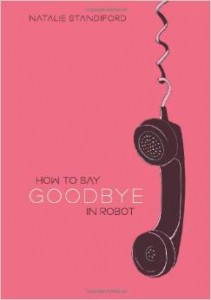 How to Say Goodbye in Robot by Natalie Standiford (2009 YA Fiction Finalist) – This classic is about friendship, family and mental health. Two classmates bond over a late night radio show. In the audiobook the radio show is brought to life by a full-cast, complete with sounds effects, dj, callers, and musical snippets. Kate Rudd sets the right emotional tone with her narration as well.
---
— Lucy Tonkin, The Reading Date