I love graphic novels! When I found out that many of the Cybils books I loved started out as webcomics, I was thrilled. "You mean I can read some of the best sequential art out there for free on the internet? And it's legal?!"
What is a webcomic? It is a comic that is posted online as it is made. Once the story is finished, its creator might publish it as a book. Almost all webcomics that are printed into books get some spiffing up, so what you read online might be a little (or a lot) different than what you read in the book. And once the comic is printed, sometimes the publisher will require the creator to limit the online availability of the story. For each of the Cybils nominees below, I'll indicate whether or not the full version is currently available online.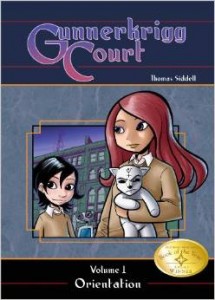 Gunnerkrigg Court: Orientation
by Tom Siddell (Winner, 2009) – A fascinating tale about Antimony Carver — you can call her Annie — who is just starting school in a place where the halls are haunted, the teachers fight demons and the homework can get . . . interesting. Chapters 1-14 of the webcomic make up the book. and it's all available online. Start
here
.
---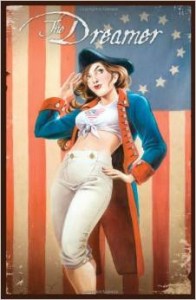 The Dreamer: The Consequence of Nathan Hale
by Lora Innes (finalist 2009) – Beatrice has a crush on Ben, is trying out for the high school play, and had a very strange dream last night. Caught between living in the present day while she's awake and living in the time of the Revolutionary War when she's asleep, Bea isn't getting much rest. And it's getting harder to figure out what's real and what isn't. All of The Dreamer is 
available online
.
---
Astronaut Academy: Zero Gravity
 and
Astronaut Academy: Re-Entry
by Dave Roman (nominee 2011, 2013) – Hakata Soy has left behind the superhero life and plans to make a new start at a new school, but the evil robot version of himself might make that difficult. This book started out as the webcomic
Astronaut Elementar
y, and creator Dave Roman says that "about 70% of the pages were re-drawn for the final book." You can read all of
Astronaut Elementary
here
.
---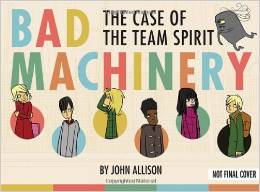 Bad Machinery: The Case of the Team Spirit
 and 
Bad Machinery: The Case of the Good Boy
 by Jon Allison (finalist 2013, finalist 2014) – Mystery seems to follow six middle schoolers in Tackleford England. They're just living their lives and minding their own business — okay, that's a lie. Some of them are very bad at minding their own business. But all of the characters are fantastic and reading about the bizarre mysteries they solve is guaranteed to make you laugh. All of Bad Machinery is available online and creator Jon Allison recommends that you 
start here
.
---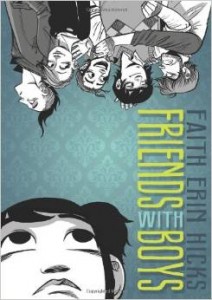 Friends With Boys
by Faith Erin Hicks (winner 2012) – Maggie has been homeschooled all her life. Now, starting at a public high school and dealing with a ghost, she has her hands full. At least she has her three older brothers to count on, right? This book was originally serialized as a webcomic, and now the
first 20 pages
are available online.
---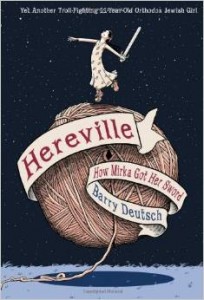 Hereville: How Mirka Got Her Sword
and
Hereville: How Mirka Met a Meteorite
by Barry Deutsch (finalist 2011, winner 2013) – Mirka is an orthodox Jewish girl who is not very interested in her small town and boring life. Knitting lessons? The worst. Little does she know that there is something fantastic about Hereville.
Hereville
started as a webcomic, but it's not available online anymore. However you can preview the first 15 pages of both books
on the website
.
---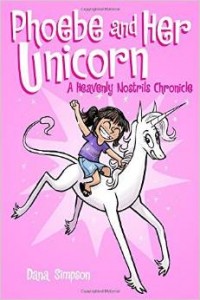 Phoebe and her Unicorn
by Dana Simpson (nominee 2014) – When Phoebe skips a rock across the lake and hits a unicorn, she is granted a wish. Well, not the first one (infinite wishes) or the second (infinite dollars) but the third! And it leads to a new life, sort of. Even if fourth grade isn't perfect, at least she has a unicorn for her best friend. You can read all of this endearing, all-ages story
here
.
---
If you've never read a webcomic before, you need to know one very basic thing before you get started: to advance in the comic, click "next" or the single arrow. Who am I kidding? Reading webcomics is so easy it needs no explanation. And webcomics make great book club selections, because everybody with the internet has instant easy access. Happy reading!
---