First off, congrats! Can you tell us a bit about your inspiration for Nickel Bay Nick?
DP: Thanks for your kind words of congratulations!
My inspiration for NICKEL BAY NICK was actually two-fold:
First — the protagonist in my story, Sam Brattle, is 11-years old, but at the age of four, he'd had a heart transplant.
For years I had been nurturing an idea for a film script (I've written screenplays in addition to middle grade novels) about an inner-city Troubled Kid who starts getting into worse and worse situations… only to be miraculously rescued — repeatedly! — by a Mysterious Stranger. The twist was to be that, years before, the Troubled Kid was the recipient of a donor heart … and the Mysterious Stranger was somehow related to the now-deceased heart donor. So he (or she… I never made up my mind about the Stranger) was intent on saving the Troubled Kid from getting himself killed… which would have ended the heart's journey.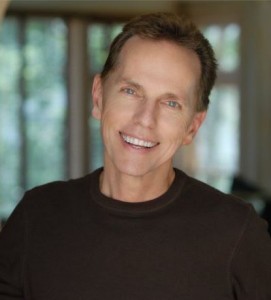 At the same time…
I'd enjoyed wonderful receptions for my first two novels from Putnam — THE BIG ONE-OH and CAPTAIN NOBODY. The sales were terrific and the state awards kept rolling in. So my editors were determined that I would continue to write in that middle grade genre. My gripe was that I had just written two books about two boys (ages 9 and 10) who were misfits… goofy, loveable, friendless (or nearly friendless) dweebs. And I didn't want to write a third book with such a feckless character at the center of the action. My solution was to come up with Sam Brattle, a misbehaving, wisecracking Troubled Kid… and THAT would give me the opportunity to use the backstory about the donated heart.
So an idea that had been sitting on a back burner for a long time suddenly had a new home in NICKEL BAY NICK.
You write screenplays as well as being a songwriter and doing theater.  What drew you to writing books for the middle grade audience?
DP: I came to writing middle grade fiction through tragic circumstances, actually.
My little sister — ten years my junior — was working in the first tower of the World Trade Center on September 11, 2001. When Patricia died, she left behind her husband, a 9-year old daughter and a 2 ½ -year old son. I was her children's legal guardian — so if anything were to happen to their father, I would become their parent. I had always been close to my sister and her family, despite the fact that they live in NYC and I live in LA. But I amped up my involvement with my niece and nephew, flying back and forth to strengthen our bond.
My niece Colby was (and still is) a voracious reader, and I used to make note of the books I saw on her desk when I was visiting. Then I would buy those same books and read them; that way, when we got together, we had all that material to talk about.
It was during this period that it occurred to me that a great way to build this connection with Colby would be to write a book, which I would give her to read. And then I would ask for her input. It would be our own, private project. That, I figured, would be a unique way of reaching out to her. I never thought that THE BIG ONE OH would go on to be published… and lead to this new career for me!
But may I add a proud postscript here? Colby graduated last spring from Hampshire College in Massachusetts, where she edited her school paper and studied — among other things — journalism. Three weeks after graduation, she was hired by ABC News in New York, where she is now happily employed.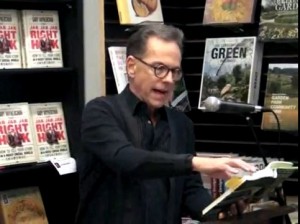 Sam, at first, is an incredibly unlikeable character with a lot of bad things going on in his life. How did you come up with his character and why did you decide write the book from his point of view?
DP: See #2 above!
Why did you decide to set this book at Christmastime?
DP: My first novel — THE BIG ONE OH — is about a 9-year old and it takes place in the month leading up to his utterly catastrophic — yet strangely wonderful — 10th birthday party. When it came time to write a second book, I asked myself, "Besides my birthday, what other days did I used to cherish as a kid?"
I whittled the list down to three days in every calendar year that — I assumed — all kids look forward to above all others (and this is borne out by the show of hands whenever I make an appearance before a school crowd): kids LOVE their birthday, Halloween and Christmas.
So I tackled Halloween next. CAPTAIN NOBODY — this one starring a 10-year old — starts a few days before Halloween and extends into the following week.
When it came time to write NICKEL BAY NICK, it followed perfectly that its protagonist would be 11-years old (9, 10, and 11 year-old heroes, get it?) And the story would involve Christmas. But I was determined NOT to tell a typical Christmas story — one in which everything leads up to December 25th. When, in the course of my research, I discovered that, in olden days, the Twelve Days of Christmas — made famous by that irritating song — used to designate the 12 days AFTER the actual holiday, I found my structure. So the story commences after sunset on December 25th and comes to a close at sunset on the Twelfth Day of Christmas — January 6th.
If you don't mind us asking, what's next for you?
DP: I don't mind you asking at all. I've actually spent the last nine months writing a new stage musical on a commission from a university in New England. I'll fly to New York in April for our first workshop of that material. At the same time, "Carrie, The Musical," (yes, based on THAT Stephen King novel) which I wrote with Michael Gore and Larry Cohen, enjoyed a run in New York City in 2012. Now, I'm thrilled to report, it's being performed all over the U.S. and the world. As of this writing (March 1, 2015), there's a major production in rehearsal in Southern California (at the La Mirada Theatre for the Performing Arts); I've been popping in there and trying to provide encouragement and insight. AND another major production of "Carrie" is about to go into rehearsal in London, so I'll be hopping over The Pond in May for that opening.
Then, I'm going to get back to reading the piles and piles of books I've been promising myself I'll get to. And I'll hope that one of many sparks of ideas for a new book that I keep jotting down will burst into full flame!
Thanks, Dean! You can follow Dean at his website.